Thomas J. Marron
Income for Life Advisor
Income For Life

Why is income our first and foremost financial priority?
Because we each face a complex challenge securing income that lasts a lifetime. That income must also be predictable, flexible, tax-efficient, increase, and never decrease.

Ultimately, we want to be free to live our dream, enjoy the quality of life we have worked hard for, and travel with peace of mind along our way. It's as simple and complex as that.
Because income for life is our first and foremost priority, we have the clarity of purpose, total commitment, and compelling reasons to do what we must.

Market risk is managed by using "diversified portfolios" and "asset allocation"during the accumulation phase of investing.
Income risk is managed by using "diversified income sources" and "income allocation" during the distribution phase.
Tax risk is arguably the greatest financial risk most of us will face over the next thirty years. At the same time, it is also the risk we are most likely least prepared for. The IRS is a silent partner in our retirement accounts. Often holding a 25% share of our assets. As a controlling partner, the IRS also has the power to increase its share to 30%, 40%, or more without our permission.
Legislative risk has grown greater in recent years. The Tax Cuts of 2017 will automatically expire in 2025, increasing income taxes by over 20%. With deficit spending, the national debt, and money printing at all time highs, the IRS needs to increase tax revenue. This legislative risk is unpredictable, uncontrollable, and a direct threat to our financial future.
We help you identify, quantify, and mitigate your financial risks so you will be free to live the dream you desire and you deserve for yourself and those you love.
Entering the Corona Crash of 2020 and the Financial Crisis of 2008, my clients were prepared. Their lifetime incomes were guaranteed. Their lifetime savings were safe. Their hopes and dreams intact. Their families protected. Their futures bright as ever. We had done our job and done it well.

Retirement income is our specialty, expertise, and passion. We love what we do.


* * * * * * * * * * * * * * * * * * * * * * * * * * * * * * * * * * * * * * * * * * * * *

How did we begin this work?

It was at the bottom of the Dotcom Crash in 2002 when I took the first steps into my financial services career adventure. Millions of Americans had just lost half of their lifetime savings, their jobs, even their homes. Their futures were uncertain, their retirement plans were postponed, dreams were on hold. After the longest bull market in history, and the dawning of the "new economy," we had just been blindsided. More than a dotcom crash, more than a simple "market correction," this was a family, and personal, financial crisis for many.

People needed help. They needed strategies to rescue and recover their financial security, solutions that would protect and grow their future financial freedom. In that summer of 2002, I began my new career adventure in financial services. "Why," friends asked, "this must be the worst possible time!" Maybe, just maybe, I could be part of the solution. Perhaps, I could help rebuild some of those hopes, dreams, and plans. What if I could even find financial strategies, tools, and resources to prepare and protect some people for the next "market correction?"

If you are not part of the solution . . . . . you are part of the problem.

During the Corona Crash of 2020 and the Financial Crisis of 2008, my clients were prepared. Their lifetime incomes were secure. Their lifetime savings were safe. Their hopes and dreams intact. Their families protected. Their futures bright as ever. We had done our job and done it well.
I have the privilege and responsibility of working directly for a special group of individuals and families who are committed to building the financial security and freedom essential for the quality of life they desire and deserve. Each day, I commit myself to earning their trust and fulfilling my fiduciary responsibility. I have chosen to be an independent income advisor. I do not work for any company. I work exclusively for my clients.

Making a positive difference in the lives of my clients and their families is fulfilling. Working one-on-one to custom design action plans that focus on achieving their highest priorities is my job. Their financial success is my goal. I love what I do.

* * * * * * * * * * * * * * * * * * * * * * * * * * * * * * * * * * * * * * * * * * * * *

The Chinese use two brush strokes to write the word "crisis."
One brush stroke stands for danger; the other for opportunity.
In a crisis, beware of the danger - recognize the opportunity.

- President John F. Kennedy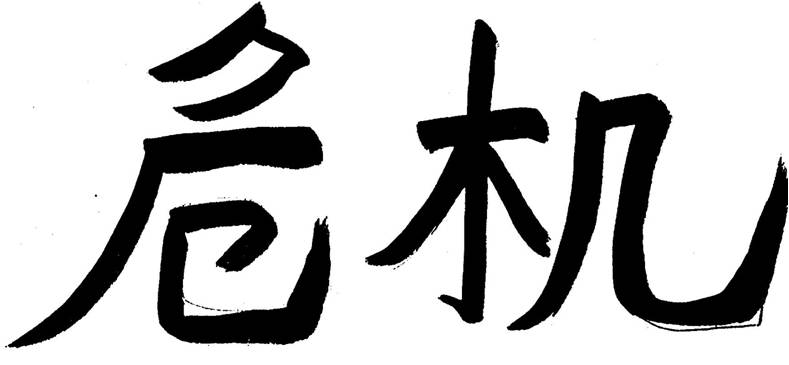 * * * * * * * * * * * * * * * * * * * * * * * * * * * * * * * * * * * * * * * * * * * * *

To identify each person's unique goals, challenges and concerns, I listen to understand. Together, we build a foundation of financial fundamentals that make educated decisions possible. We co-design a plan with strategies that are in their best interests and will take them from where they are to where they want to be. With a whole-hearted commitment to "making it happen," we begin.
Our plan of action is just the starting point. Monitoring progress, updating goals, and constantly making it better are critical to our ultimate success. Communication lines are always open. I am always available to those I serve.

Because income for a two-person, three decade retirement must be reliable, predictable, flexible, and tax efficient, income planning is critical and challenging work. The results impact every aspect of our lives and the lives of those we love. Transforming those challenges into opportunities is what we do.

After your income for life program is launched, you will focus on comprehensive financial planning to protect your family, build your wealth, minimize your taxes, leave a legacy, preserve your estate, and make a difference in your community.

If you are commited to these financial priorities and are ready to do whatever it takes to make them happen, accept our invitation to engage in a "Discovery Conversation" to explore how we can help you realize your hopes and dreams. That conversation will be all about you, your questions, your concerns, and your foremost priorities.